Extract the most from your IT.
Our goal is for all of your systems to work together as if they were carved from a single block of steel. Every area of your business environment affects every other. Your systems should manage that complexity.
We combine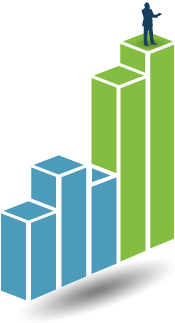 world-class business and technical experts to deliver advanced functionality with less pain and expense:
Develop point solutions and a long-term strategy that fits your budget and your organization.
Bridge the gap between the technical team and business groups.
Broaden the knowledge base of your in-house experts.
Analyze operations, markets, finances, personnel, customers, vendors, econometrics - all of the factors that drive your business.
Reduce risk, time, and waste.
Engineer each step directly toward a fully evolved suite of tools.
Your systems should improve results and maximize profitability for the entire organization, not only individual groups. Based upon your need, we can install, troubleshoot, or build from scratch. Complex situations are our specialty.